Home
Jeff Wall | White Cube
Jeff Wall's best known for large, lush, elaborately staged photographs set in light boxes. This absorbing exhibition puts on show several of his unstaged and landscape works - all of which are blown up to a grand scale. The show's at the large White Cube gallery in Mayfair was eerily deserted when I visited, with most other commercial galleries closed due to the Jubilee weekend.
Quite appropriately, the standout exhibit depicts a party - though not one you'd want to be at. It's called Event, from 2020, and depicts two men in a heated argument. Both are in tuxedos. One leans forward, jabbing his finger into the other's chest. The other leans back, passively, but with an unreadable expression. Perhaps with a flicker of contempt in his downcast eyes.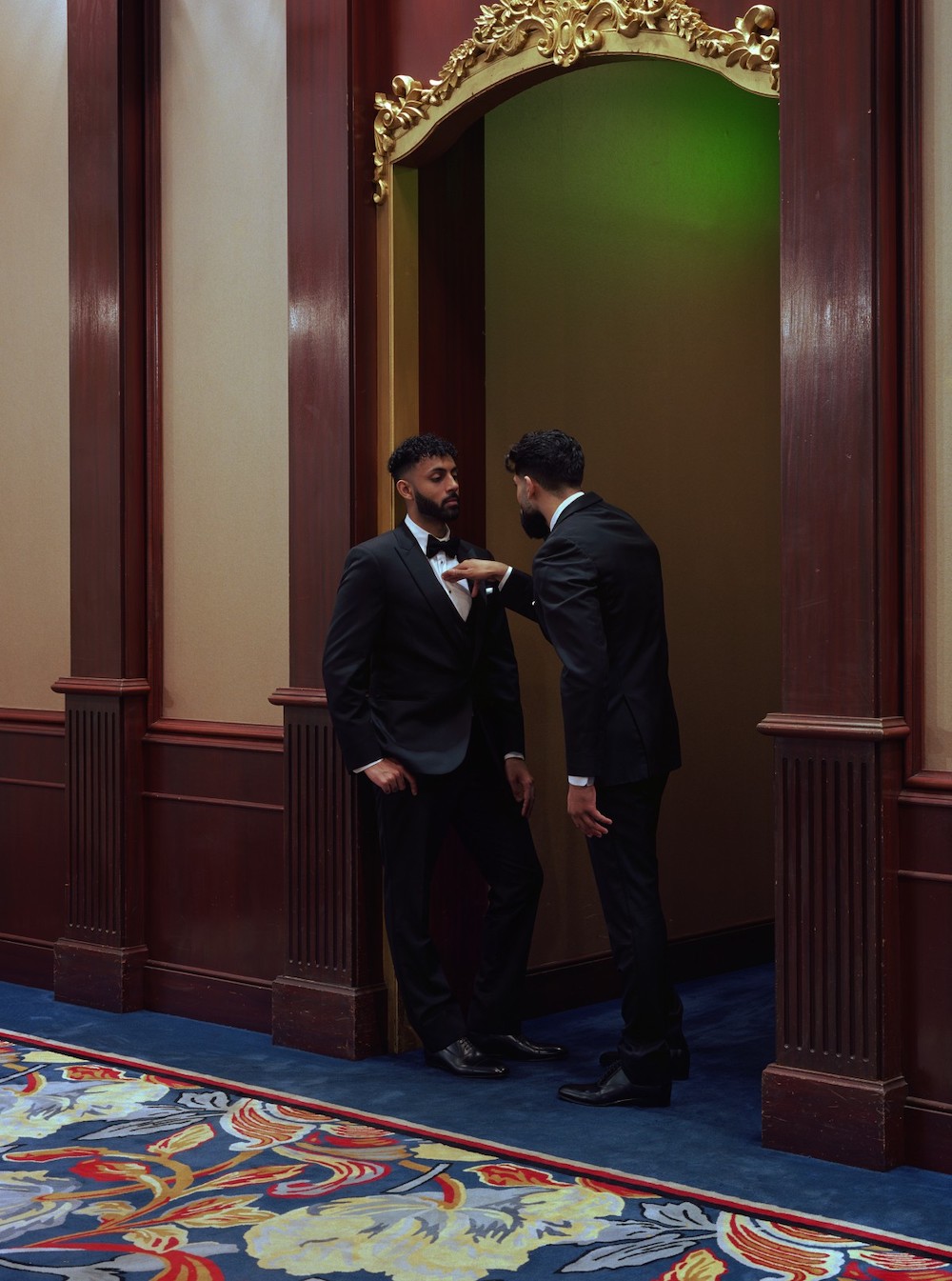 I don't know where it was taken - my best guess is Los Angeles, where the Canadian artist now lives and works. I don't know the occasion: at a guess, a wedding? Maybe from the city's big (and wealthy) Persian community? I don't even know if the picture was staged or unstaged: if the latter, Wall got spectacularly lucky with the composition and lighting, so of course I suspect the former.
The documentary details are fascinating: the scuffed wood, the garish carpet, the tacky gilt doorframes. The slightly too-big jacket on the smaller man. The sheen of their carefully-polished leather shoes. Just like Wall's contemporary Andreas Gursky, on show at another White Cube gallery across town, the subject of the work is rendered all the more noticeable, the more epic, the more dramatic, by the large scale: the print is 2.2 metres tall.
No lightbox needed this time - the human drama illuminates this captured moment. A great artist.
Jeff Wall is at White Cube (London). April 27 - June 25 2022